(NEW PRODUCT) Nuzeel Omega 3 Fish Oil 1000mg Supra Softgel 60s | Brain & Nerve System Support
Quantity: 6
---
---
---
Product Description
NUZEEL® is a premium health supplement series from New Zealand which uses only globally sourced premium active pharmaceutical grade ingredients. The brand Nuzeel resonate with Smart Nutrition which is a nutrition science approach of bringing natural health and wellness closer to optimum wellbeing. All products of Nuzeel are manufactured in New Zealand GMP Certified Facility with 100% HALAL Certified Ingredients and practices.
NUZEEL® Omega-3 Supra Soft Gel is a high strength fish oil supplement rich in eicosapentaenoic acid (EPA) and docosahexaenoic acid (DHA).
• Fish Oil 1000mg • 75% Premium Omega-3 • Eicosapentaenoic acid (EPA) 500mg • Docosahexaenoic acid (DHA) 250mg • Potency and mercury tested
Health Benefits • Reduce inflammation • Supports healthy joint and mobility naturally • Supports cholesterol health naturally • Maintains healthy cardiovascular system • Supports healthy brain and nervous system
Suitable for people • Inflammatory conditions such as eczema, asthma, rhinitis etc • Arthritic joint (Stiff and painful) • Established cardiovascular disease (High blood pressure, diabetes, high cholesterol and lipid) • Memory degradation • Chronic kidney disease
Suggested dosage Adult: Two capsules once daily with meal or as directed by your doctor or pharmacist Children under 12 years old: Not recommended
Regulatory Number MAL20116119N
Manufactured by Alpha Laboratories (NZ) Limited, 48 Crooks Road, East Tamaki, Auckland, New Zealand.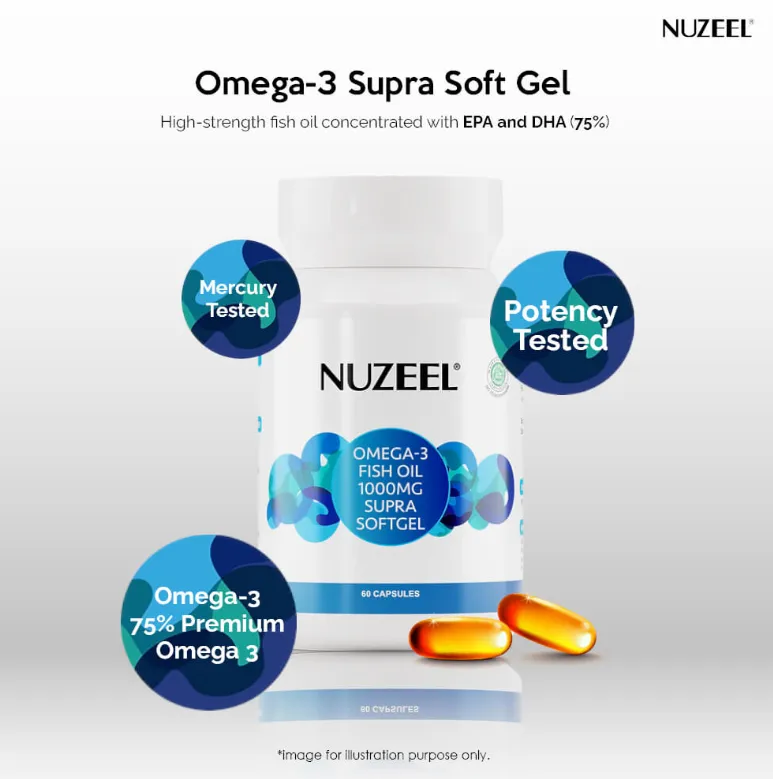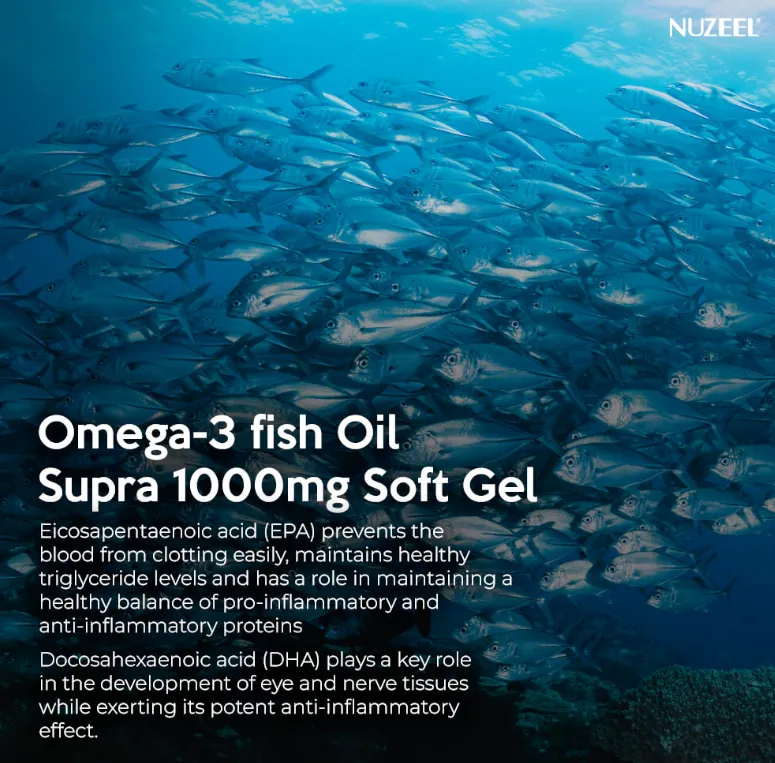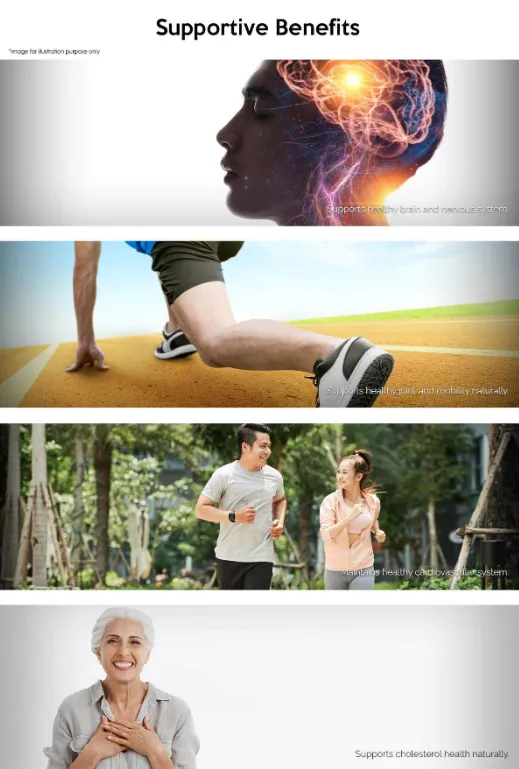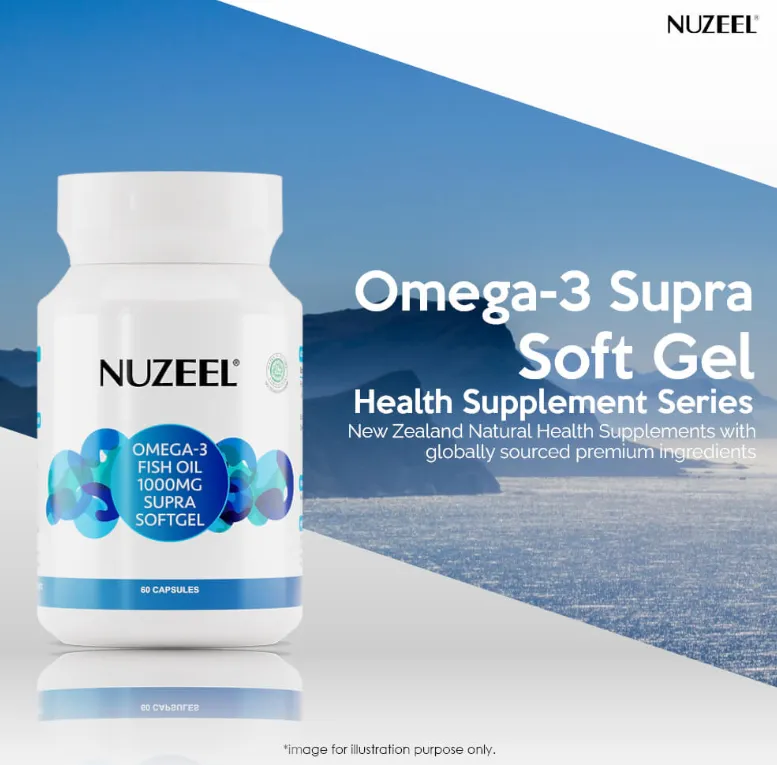 Inquiry - (NEW PRODUCT) Nuzeel Omega 3 Fish Oil 1000mg Supra Softgel 60s | Brain & Nerve System Support